Born into a world of crisis, Xeroc exists to make a difference by delivering low carbon, circular economy into a carbon intensive, linear industry. The current linear economy is not sustainable. Building materials represent nearly half of all materials used and circularity in these materials is essential for a sustainable future.
Our Xeroc Concrete Circularity methodology (XCCM) can recycle concrete into concrete (C2C), returning each component to its original form with as little contamination as possible. Our process also includes the beneficiation of fines into cementitious material. XCCM can be deployed close to the market, minimising transportation and logistics costs as well as being more affordable than the cost of fresh concrete. We have a model of providing recycling as a service resulting in developers and contractors no longer needing to depend on outsourcing their material but be able to reuse their old material, increasing their asset life. Our team draws on decades of experience in building materials, recycling, emissions processing, sustainability and engineering - We know what works and why it's important to you. We are not afraid to challenge norms.
Recycled concrete' terminology is widely used to mean recycled aggregates. Today there are two ways in which demolished concrete is being processed. Most of it is processed with excavation waste and other demolished materials (e.g. brick, glass) for use as low value fill material or soil. Some demolished concrete is processed into recycled aggregates and blended in small quantities with virgin aggregates for use in concrete. Xeroc's XCCM process addresses the problem of recycling concrete by recycling all the components including cementitious content. Xeroc will create the first circular life cycle for concrete in the built environment, dramatically reducing the need for virgin aggregates and reducing the volume of waste.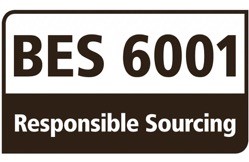 Achievement of 'Excellent' in BRE's Responsible Sourcing standard within one year of operation

Have targets in place to contribute to the UN Sustainability Goals, supporting supply chain and government efforts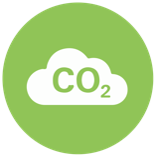 Be a Net Zero business within one year of operation, removing supply chain carbon